Summer Holiday Programme 2017-2018!
Facility

Lido Aquatic Centre

Start Date

Wednesday 3rd January 2018

End Date

Friday 5th January 2018
Welcome to Summer 2017-2018 Holiday Programme
We're excited for the upcoming School Holiday Programme! With out of town trips, in facility days and DAY RAVE's we look forward to a busy summer holiday season!!!!
The environment at the Lido is geared towards fun and active play with different activities to suit all children. Participation is never forced, but always encouraged.
We open for the main part of our day at 8am with a roll call at 9am, and close at 6pm. Please ensure your children are at the facility by 9am and are picked up no later than 6pm. We swim everyday so bring your togs!
We are now able to offer Before Programme Care from 7am, add this onto your booking if required! Please remember that all bookings do require a $20 deposit at the time of booking.
We are WINZ accredited with fun and friendly staff. To ensure that your WINZ subsidy is approved please bring all required forms to the Lido Aquatic Centre as soon as your have applied for our programme (we can even post them away for you if you bring in all relevant info needed).
We also require a non-refundable $20 deposit for all customers for your booking to be confirmed.
We fill up fast! So enrol now to avoid missing out.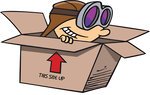 If you have any questions about our programme give us a yell at the Lido on 06 357 2684 or 027 467 7154 or dab@clmnz.co.nz
Activities