Our July School Holiday Programme is HERE! Get ready it is going to be a great one at Richmond Chill Out!
We have an awesome line-up of activities these Holidays and there's no programme more exciting in Richmond! Activities include: Flip Out , Laser Tag, Inflatable World, Movies, ProKarts, TimeZone, Mini Golf and so much more. Book now to secure your place!
Here at Richmond Chill Out we have a focus on being a family. We are about kids trying new things, making new friends and taking them on experiences that will create memories for life!
Please check the activities for the week ahead. Kids must bring a hat, drink bottle, BIG LUNCH, sunscreen (if your child has an allergy, we do provide). It is essential that children have togs everyday. As we get to swim in the awesome Richmond Aquatic Centre pools everyday!
All children must be at Waimea Intermediate School Hall by 9am for roll call, we close at 4pm, with extra care till 6pm if required. Please note if child is Absent you need to give 72 hours notice for a refund. Absences on the day are CHARGED AT FULL PRICE.
We are MSD Approved and WINZ subsidies available for families in our community – you could save up to 80% on your fees! We encourage you to visit us at the Centre for us to fill in your forms. We also strongly encourage those parent/caregivers who are applying for WINZ subsidies to start this process early to avoid disappointment.
So enrol now to avoid missing out.
If you have any questions about our programme give us a call at Richmond Aquatic Centre on 03-543 9755 or Malcolm 0274 677 225 or MAL@clmnz.co.nz
Inflatable World Fun Day
Ages 5-14 only
How does heading down to Action Centre sound! We are going to run, bounce and jump around the awesome Inflatable World. Who will win as you race around the obstacle course? Then it's time to cool off in the pools!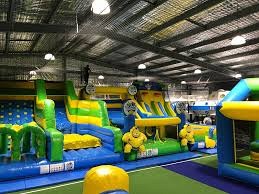 Seniors - ProKarts Action
Ages 9-14 only
We will be heading down to Pro Karts raceway! This is one of New Zealand's only outdoor tracks, just under 300 meters in length. After all the racing fun it's time to fuel up on some pizza! Then a swim to relax in the pools!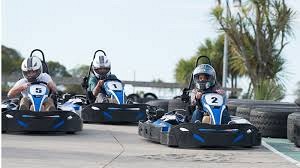 Juniors - Pics Peanut Butter Exploration
Ages 5-8 only
We are off to explore the awesome Pics Peanut Butter factory in Nelson! Hear all about Pic's story, learn all about the pics peanuts and watch what goes on in the factory. We even get to have a go at making our own peanut butter! Then time for a swim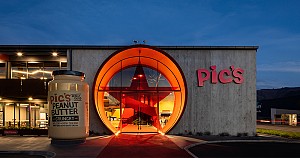 Juniors - Crazy Mini Golf
Ages 5-8 only
How good are you at mini golf? Today we put you to the test at Road Hogs Minigolf! This minigolf course themed around all kind's of things to do with roads! Make sure to watch your ball carefully at the glow in the dark section! Then time for a dip!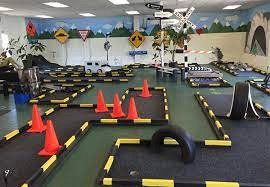 Seniors - TimeZone
Ages 9-14 only
This is a day you do not want to miss! Today we are heading down to check out TimeZone Nelson! The morning will be spent putting yourself to the test with arcade style games. The afternoon will be spent relaxing in the pools!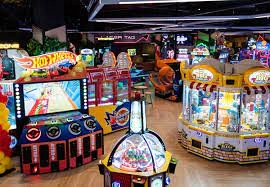 Movie Madness
Ages 5-14 only
What is the school holidays without a trip to State Cinema's Nelson! Relaxing in the comfy seats, watching a movie on the big screen with popcorn and a drink, this is a day you will not want to miss. Then time for some wave pool fun!

Roller-skating Extravaganza
Ages 5-14 only
Time to show off your roller-skating moves! The morning will be spent down at Nelson Roller-Skating sliding and gliding around the awesome rink! After all that skating fun its time to cool off at the Richmond Aquatic Centre.

Fantastic Flip Out
Ages 5-14 only
Today we are going to show off our flipping skills at Flip Out Nelson. This trampoline park has a main arena, kid's arena, foam pit, tumble track, climbing wall, parkour area and wall trampolines! Then back to the pool for a swim!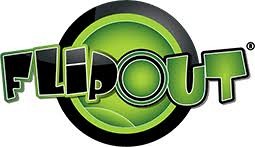 Juniors - Spacewalk Adventure
Ages 5-8 only
Today will be an action-packed day that you won't want to miss! Spacewalk is an indoor playground with space themed activities! Will you be able to make it through the space walk? After all that excitement we will heading down for a swim in the pools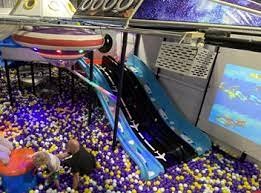 Seniors - Combat Laser Tag
Ages 9-14 only
It's time to see who the sharpshooters are as we have a go at Laser Tag. We are heading down to Tahunanui Beach to check out Pro Combat Laser Tag. Then it's back to Richmond Aquatic Centre for an afternoon swim.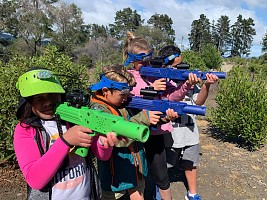 Movie Mania
Ages 5-14 only
We are off to State Cinemas Nelson! What better way to spend the day then filling up on a medium combo and relaxing at the movies! After all that relaxing it is time to head back to the Richmond Aquatic centre for a dip in the pool!

Additional Option (7 – 14 year olds) Rainbow Ski Field and a Ski Lesson
Ages 7-14 only
Rainbow Ski Field and a Ski Lesson!! What could be better then this. While we are at Rainbow for the day we are offering the chance to have a lesson. This is a opportunity not to be missed!! Minimum 30 kids required.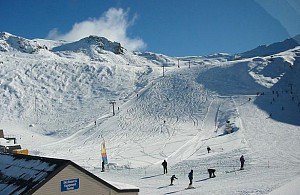 Rainbow Ski Field
Ages 5-14 only
We are heading up to Rainbow Ski Field for a day or snowmen building competitions, fun on the toboggan's and even a snow ball fight. Please note that drop off for the day is by 6:15am. As the bus will be leaving at 6:30am. Minimum 30 kids required.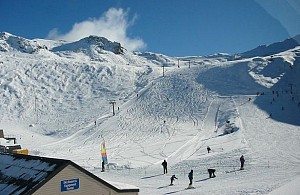 Inflatable World Mania
Ages 5-14 only
What a way to end the holidays! Heading down to Action Centre to jump, bounce and slide around the awesome inflatable world. After all the jumping around it will be time to cool off in the pools!
location_on 161 Salisbury Road