Join us at the Papakura Leisure Chill Out for our exciting upcoming Summer 2019-2020 School Holiday Programme. The weeks will include fun and safe trips like Rainbows End, Stardome,Auckland Zoo, as well as in house days like Camping Capers, Kids in the Kitchen and much more. This holiday programme we will be offering different trips based on age groups - 5 - 9 years and 9+ and there are some exciting days planned.
Chill Out offers a safe, stimulating and fun environment for your school aged child/children. Our staff are experienced and we are OSCAR and WINZ approved so you may be eligible for a payment subsidy.
The School Holiday Programme operates from 9am-3pm with Before Care 6:15am-9am and After Care available from 3pm-6pm. We offer a wide range of interactive, age appropriate activities throughout the day to keep the children occupied and having fun.
Enrolments fill up fast so you need to get in quick and early to confirm your childs place on the programme. We also strongly encourage those parent/caregivers who are applying for WINZ subsidies to start this process early to avoid disappointment and your subsidy application being declined.
Confirmed numbers for our trip days are required by the company we are visiting. Please note any cancellations for trip days less than 72 hours prior will not receive any refund.
Have a happy and safe holiday break, and we look forward to seeing you on our Chill Out School Holiday Programme in the upcoming December/January Holidays.
Bank Account details for internet banking are:
03 0181 0227166 00 - please put childs name as reference.
For all account enquiries please phone Debbie on 0274677300 or email dem@clmnz.co.nz
For more information or queries about the programme please Contact Danielle on 0274677120 or DRH@clmnz.co.nz
Follow us on Facebook:
Wheels Day
Ages 5-14 only
Bring along your wheels for our Wheels Day. We will be heading to the Skatepark for some fun. Please provide a helmet.

Scavenger Hunt!
Ages 5-14 only
How many items can you find, collect, and search for? Let's Scavenger Hunt together and see what we can find!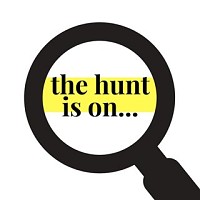 Dance, Bomb, Splash at Massey Park.
Ages 5-14 only
Let's start off our Summer season with a bang while we enjoy a swim, bombing, hydroslide and much more at Massey Park Pools!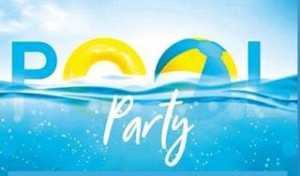 Nightmare Before Christmas
Ages 5-14 only
Twas the night before Christmas when all through the house not a creature was stirring not even a ????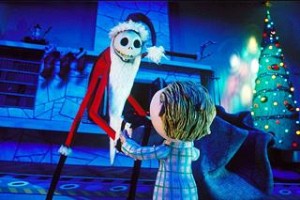 Snowing in Papakura
Ages 5-14 only
Frosty The Snowman he's a jolly happy soul......can we build him.....yes we can!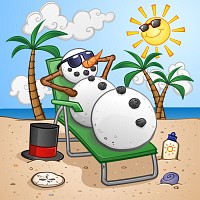 Camping Capers
Ages 5-14 only
A camping we will go ... ice cream but no snow ... camping games but no hot flames ... a camping we will go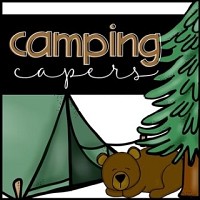 Lighthouse Watch
Ages 9-14 only
To the lighthouse with stunning views and home to Maui's Dolphin. Cool down on the trip back when we stop for a real fruit ice cream....Yum!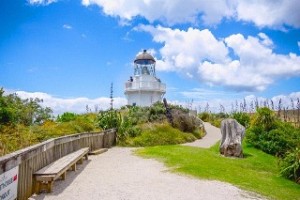 Clevedon Farm
Ages 5-9 only
Donkeys, Alpacas, Sheep, Goats, Chickens, Ducks, Horses. Is it Old Macdonalds Farm? Closed in shoes recommended!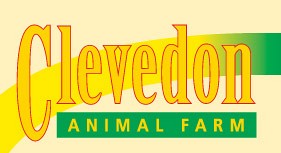 Paradice Ice Skating
Ages 5-14 only
Ice, Ice Baby! Show us your moves on the Ice floor! Required: Socks, Jacket, Change of clothes.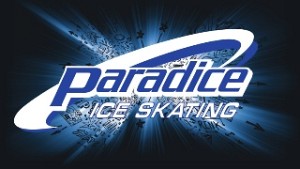 Maungauika Hidden Caves.
Ages 5-14 only
Maungauika, Hidden Caves, Dark Tunnels, Boom! How far can you see? Required: Closed in Shoes, Hats.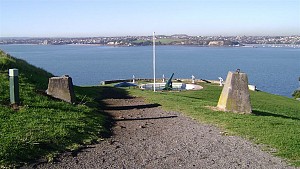 Games Mashup!
Ages 5-14 only
Bring your A game today with some crazy challenges to test your skills, lots of fun, all thrills and spills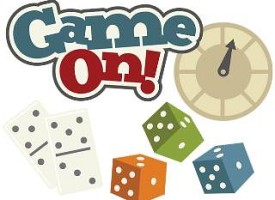 Kids in the Kitchen!
Ages 5-14 only
Kids in the kitchen could be quite a mess but Tracey has some tricks to show you to make the mess less!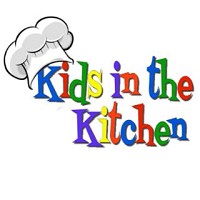 Vector Wero White Water Park
Ages 9-14 only
Raft down the rapids, learn to save your mate, experience floating in the rapids and enjoy kayaking and paddle boarding to end a great day! Required: Togs, Towel, Change of clothes.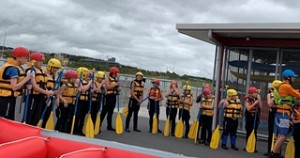 Galaxy Explore at Stardome (5-9 year olds)
Ages 5-9 only
Experience the wonder and magic of Stardome Observatory and Planetarium! Visually stunning, and beyond fascinating.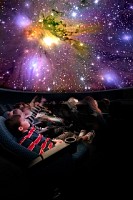 Auckland Zoo
Ages 5-14 only
We're going to the ...,...,... How about you, you you? You can come too, too, too. We're going to the ...,...,...!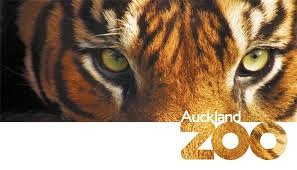 Go Karts
Ages 9-14 only
Left, Right, Left, Right. Fast, Slow, Fast Slow. Can you win the race?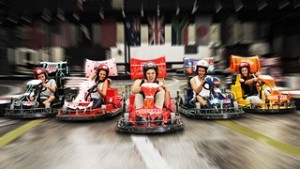 Whoa Studios! (5-9 year olds)
Ages 5-9 only
It starts with a show then the most amazing play ground we know ...Whoa ... Let's go!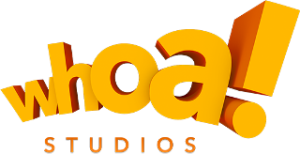 SPLASH!
Ages 5-14 only
Water Balloons, Challenges, Water Guns, See how many children you can get. (Can you get the Chill Out Staff?) Required: Togs, Towel, Change of clothes, Hat.
Disco Dance Party
Ages 5-14 only
Karaoke, Popcorn, Fruit Kebabs, Games, Music, Dancing. A day filled of party fun!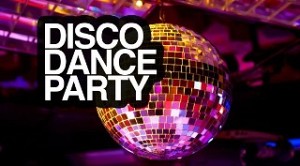 Adrenaline Rides
Ages 5-14 only
It's your fun, and you can put it together any way you like. Thrill rides: Roller Coaster, Invader & more. Fun Rides: Log Flume, Gold Rush & more. What is your favourite?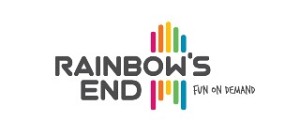 Slice of Ice at Chill Out
Ages 5-14 only
Get your skates on and book this one fast...spaces for this outdoor skating rink are sure not to last.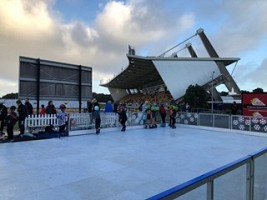 How high can you go at Rocket Ropes?(8-14 year olds)
Ages 8-14 only
Test your height limits while you make your way through the Rocket Rope course. Can you make it to the top?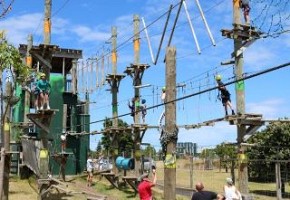 Butterfly Creek and Rocket Ropes(5-8 year olds)
Ages 5-8 only
Join us for a mixture of fun this day. Rocketeer course, how far can you climb? Followed by Butterfly creek where we will see the butterflies, crocodiles, farm animals and more.

5,4,3,2,1 ACTION!
Ages 5-14 only
Popcorn, Ice Cream, Drink. Choose your 2 favourite snacks while we watch the latest film. Parental Note: Bags are not aloud in cinema and children are not to have money.

Skateland
Ages 5-14 only
Lets take it back to the 90's! Skate around the arena with great music and disco lights. How fast can you Roller Skate ? Required: Socks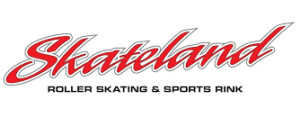 Extreme Edge
Ages 5-14 only
Climb your way to the top. Enjoy the Rock Walls and Play Ground. How fast can you get to the top?

Patumahoe Gardens
Ages 5-14 only
Ring a ring of roses, a pocket full of posies - join us and explore the ponds, gardens and pathways while we take in the beautiful views.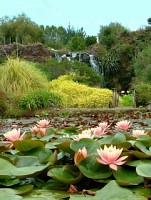 Paint with us at Chill Out
Ages 5-14 only
Paint the colours of the Rainbow! We will experiment with different type of Painting techniques. Lets see which one is your favourite!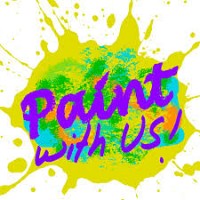 location_on 294 Great South Road