Hello Chill Out Families!
We hope you have had a fantastic Christmas and New Years break and are ready for an action packed Summer Holiday Programme!
We will be heading back to our favourite activities and testing out some entirely new activities!
We will all be located at Nayland Park Pool for the entire Summer Holiday Programme. That does mean our places are limited to 30 children per day, so book in quick!
We have planned some age-specific activities, that you can only book into if you are a Junior (5-8) or a Senior (9-13).
Some days both groups do the same activities, but we split up in age groups during the day.
Other days we have activities planned together.
Drop off is between 8-9am at Nayland Park Pool. (Chill Out is upstairs).
Pick up is between 3-4pm unless booked in for After Care.

It's very important you pack :
- Enough food or your child, as we have full busy days, so the kids do get extra hungry!
- A Drink/Water Bottle! We can't carry around water for everyone, and there are places without a drinking fountain.
- Togs! We have the opportunity to swim every day! (weather permitting)
- Weather appropriate clothes, so rain jacket when it's raining, and layers so kids don't get too hot or cold.
- Shoes, kids have to wear shoes when in our care.
Book Online - www.chilloutkids.co.nz
Or contact Syd if you have any questions on 027 5155 861 - nac@clmnz.co.nz


*We are OSCAR approved, so Winz subsidies are available- you could receive up to 80% off!

* Childcare is from 8am-4pm, with the option of After Care from 4-6pm for an additional $5 per hour.
Seniors Pro Karts
Ages 9-13 only
Our seniors will be testing their Formula 1 driving skills by zooming around the Pro Karts track!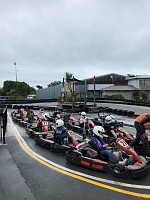 Juniors Laser Tag
Ages 5-8 only
Our junior's will be staring down the scope in the outdoor combat field, will you hide and defend your base or will you be out on the front line!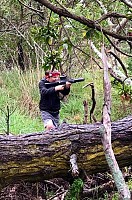 Pic's Peanut Butter Tour 2.0
Ages 5-13 only
We are going to Pic's Peanut Butter Factory! Warning to all parents; this activity is only suitable for children who have tested Peanut Butter and are free from all nut allergies.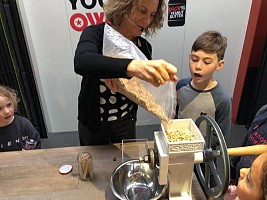 Day Rave Summer Series, Part 1
Ages 5-13 only
This is the first of our Summer Series Day Raves! Our First Day Rave is at Nayland Outdoor Pool and there is tones of fun to be had! We have loads of games and activities planned and prizes to give away!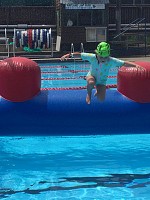 Raft Building Challenge
Ages 5-13 only
Our day will begin with challenges, if you dare to complete them you can earn coins to buy equipment for your raft. The more challenges your team tries the more chance your raft has of floating! And getting you across to the other side of the pool!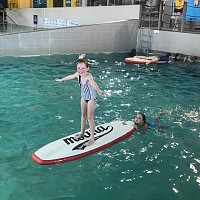 Juniors Mega Slide
Ages 5-8 only
We will be heading to Tahunanui's biggest slide, the MEGA slide, who will come first in our mega races?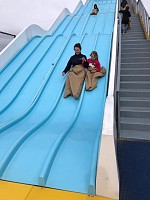 Seniors Mini Golf
Ages 9-13 only
Our Seniors are heading off to mini Golf, will anyone get a hole in one?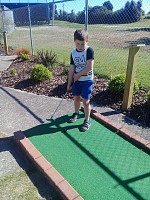 State Cinema and DIY Ice Cream
Ages 5-13 only
We are heading to the movies! The choice of kids movie will be chosen and advertised closer to the beginning of the Holiday Programme. After that we are making our own Ice Cream! What will you mix in with your Ice Cream!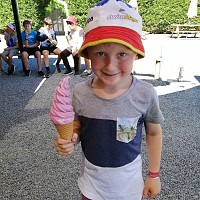 Tie Dye Day
Ages 5-13 only
Today we are doing some terrific tie-dye! You will all get the chance to make your own colourful creation to take home with you!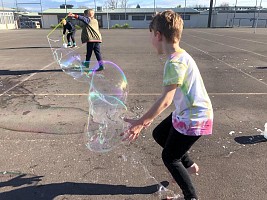 Day Rave Summer Series, Part 2
Ages 5-13 only
Today we are heading to Richmond Aquatic Center for our Day Rave Party! Bring on the fun and games!
Fear Factor
Ages 5-13 only
Today we are playing an all new edition of Fear Factor! New challenge by choice activities, crazy food combos and loads of fun!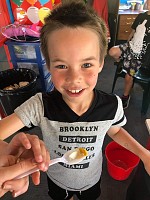 Brooks Sanctuary and Nature Day
Ages 5-13 only
We are heading to the magical Brooks Sanctuary for a day surrounded by beautiful nature!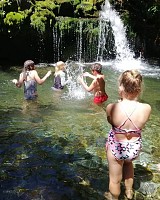 Archery
Ages 5-13 only
What will we be aiming at today at Archery Park Nelson in Cable Bay! Will it be Dragons? Or Trolls? Lets find out!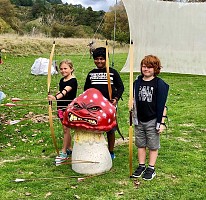 Flip Out
Ages 5-13 only
Bring your Flip Out socks today for some fun flips and jumps at Flip Out!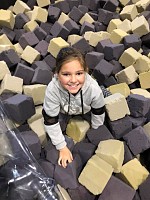 Day Rave Summer Series, Part 3
Ages 5-13 only
Our last Day Rave for the Summer Series! This means even bigger prizes and games! We will be finishing the Day Raves with a bang, that's for sure!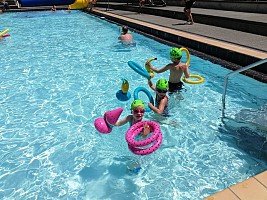 Juniors Scavenger Hunt
Ages 5-8 only
We are heading outside for Chill Out's most epic scavenger hunt! With challenges and prizes along the way, we are bound to have loads of fun!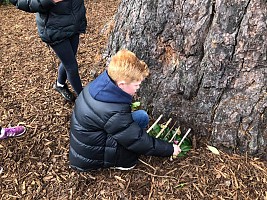 Seniors Frisbee Golf
Ages 9-13 only
We are taking our Frisbee's to the park to try out a few games of Frisbee Golf! Will any of our kids get a hole in one?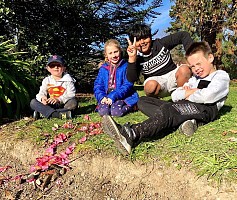 Water Carnival
Ages 5-13 only
Step right up to our Water Carnival! Water bombs, sponge toss, messy water races, bomb comp... And that's just the start! Lots of fun ways to cool down today!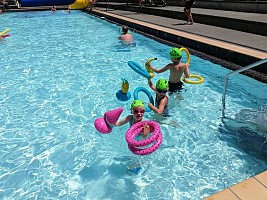 Gymnastics
Ages 5-13 only
Hope you are feeling elastic because we are going to do some fantastic gymnastics!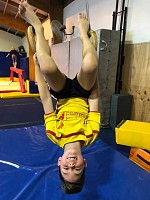 Natureland
Ages 5-13 only
Who loves animals? WE DO! We are stepping into the wild at Nature Land. Kea, Pigs, Donkeys, Monkeys, Meerkats, Alpacas! How exciting! Can't wait to see them all!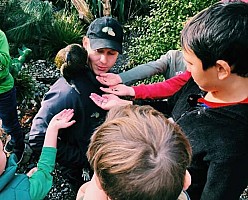 Hydro slide and Playground
Ages 5-13 only
Today we will be slipping down the Hydroslide! And we can't go to Tahuna without going on the fantastic playground, so we thought we better add that in as well!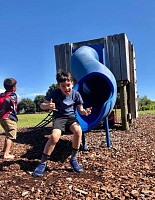 Rabbit Island Survivor
Ages 5-13 only
Today we are heading out to Rabbit Island for an epic edition of Chill Out Survivor! Will you take on the obstacle course? Or are you better at the brain games.. Maybe both!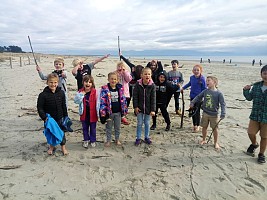 Messy Paint Party
Ages 5-13 only
Make sure you put on old clothes today because we are getting messy! Lots of painting games and messy activities to finishing up our holiday programme! Covered in paint? Don't worry we will be swimming in the afternoon!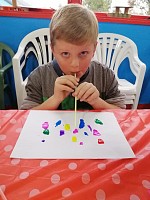 Please see each day for individual costs.
After care is 4pm-5pm for $5 or 4pm-6pm for $10
location_on 192 Nayland Road