SCHOOL'S OUT SO LET'S CHILL OUT!!
The Otahuhu Chill Out Programme offers a safe and fun environment for school aged child/children. Our programme is OSCAR and WINZ approved. Our staff are experinced and will be there to ensure your child is in a safe environment .
Our School Holiday Programme operates from 9am-3pm with before and after care available from 7am-6pm. We offer a wide range of interactive age appropriate activities throughout the day to keep the children occupied and having fun!
We are MSD Approved and WINZ subsidies available for families in our community – you could save up to 80% on your fees if not more! We encourage you to visit us at the Centre for us to fill in your forms. We also strongly encourage those parent/caregivers who are applying for WINZ subsidies to start this process early to avoid disappointment.
Enrolments fill up fast so you need to get in quick and early to confirm your child's place on the programme
Contact Manpreet for more info - kaur@clmnz.co.nz
Wheels Day at CLM The Bays
Ages 5-14 only
Trip Day - For the morning we are headed to CLM THE BAYS in Mt Wellington for a wheelie great time! Kids can enjoy Scooter, Skateboards, 4 Wheelers , 3 Wheelers, and plenty of bikes! For the afternoon we are heading back to Otahuhu Pool's for a swim.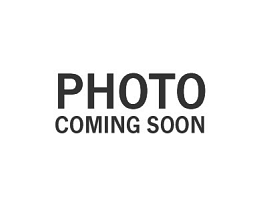 Movies On The Big Screen
Ages 5-14 only
Trip Day - We are of to the Cinemas to watch the latest kid's movie on the big screen! Always a popular day, don't miss out as spaces fill up fast. PLEASE NO MONEY! - Price includes small combo from Event Cinemas.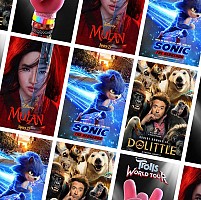 Rocket Ropes
Ages 5-14 only
Trip Day - Auckland only urban high ropes activities park! With over 60 challengers aerial activities launched from the two courses. The Croc Tower is perfect for all skill levels. There is something fun for the littlies with the junior Rocketeer.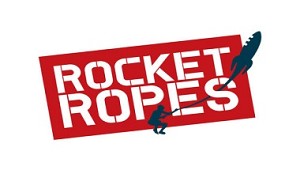 Food Frenzy
Ages 5-14 only
Today we are going to cook up a storm with full tummies and lots of yummy food. There will be a variety of ingredients and recipe for everyone to try. And the best part - you get to eat it ! Bring your togs for a swim.

Gravity Trampoline
Ages 5-14 only
Trip Day - Get ready to Bounce ! We are off to Gravity Trampoline, where kids can enjoy jumping, basketballs , dodgeball, obstacle course and more! A great way for kids to have fun, while burning energy. We will also be swimming in the afternoon too.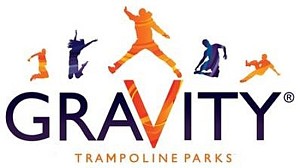 Park Explore Day
Ages 5-14 only
Trip Day- Our beautiful parks have so much to do offer, what can you discover on this day out? We have structured games hosted by the CLM Event Team. We also be swimming in the afternoon too.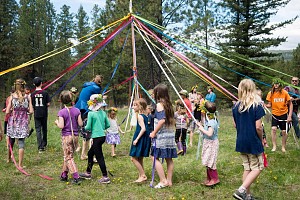 Tie Dying
Ages 5-14 only
A great way to get creative, and something you can take home! We are getting our hands dirty today with tie dying. What pattern can you design? Bring an old T-Shirt! In the afternoon we will hit the pools for a swim.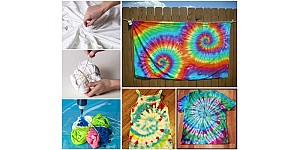 Martime Museum
Ages 5-14 only
Trip Day - Lets Head out onto Waitemata Harbour for an hour of sailing on board the Ted Ashby Heritage Boat! We will also take in the sights of the city, as we sail under the harbour Bridge. We will also be swimming in the afternoon too.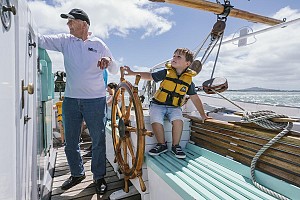 Inflatable Extravaganza in Otahuhu
Ages 5-14 only
Bonce, bop and blast the day away at our Inflatable Extravaganza! We will have Bouncy Castles, 18ft Screamer Slide, Gladiator , Giant Games and more! In the afternoon we hare heading to the pools for swim.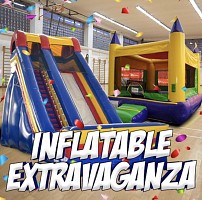 Movie Pool Party
Ages 5-14 only
Join us for a dip in the pools we will be running fun games, competitions, and also some all-time greatest kids movies to show! At 2:30pm We are combining with Otahuhu Library For some Balloon Bending Fun!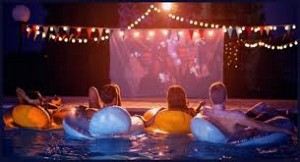 location_on Mason Avenue, Fairburn Reserve